---
2023 Schedule of Events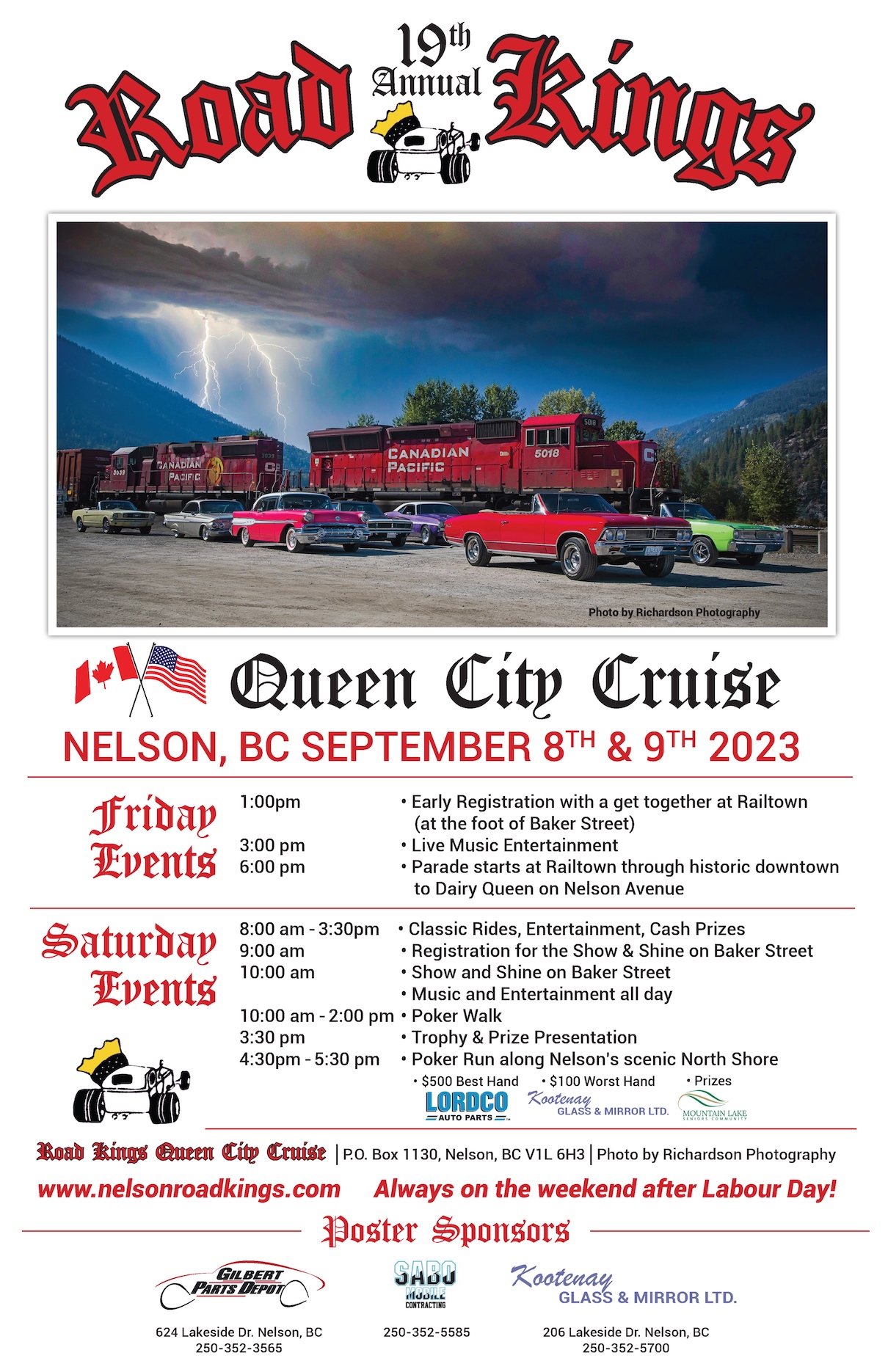 ---
2022 Schedule of Events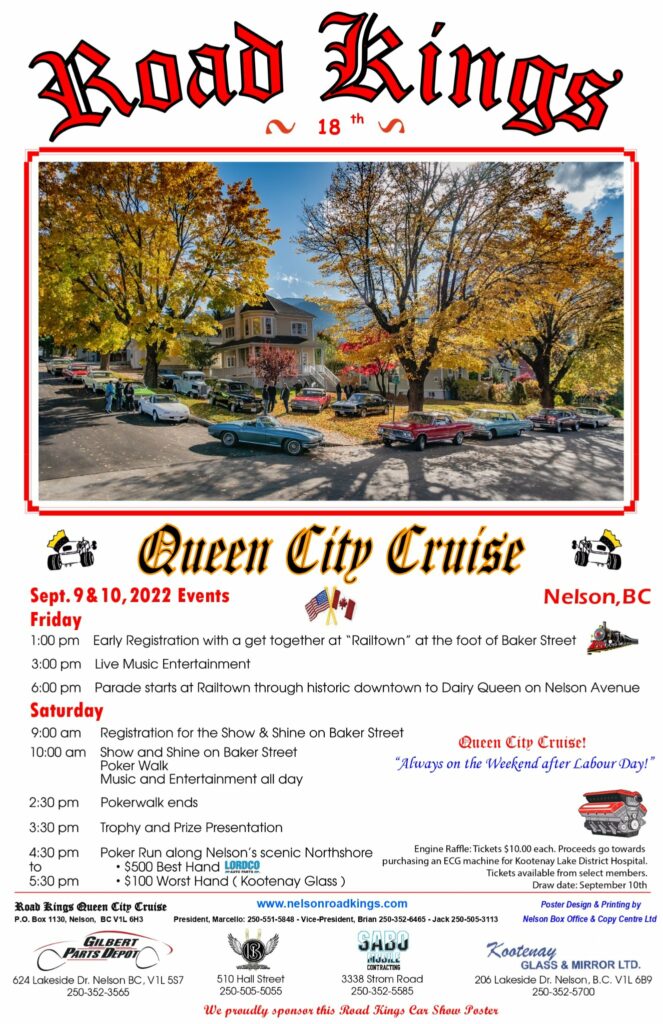 ---
PAST EVENTS
2021 Schedule of Events – cancelled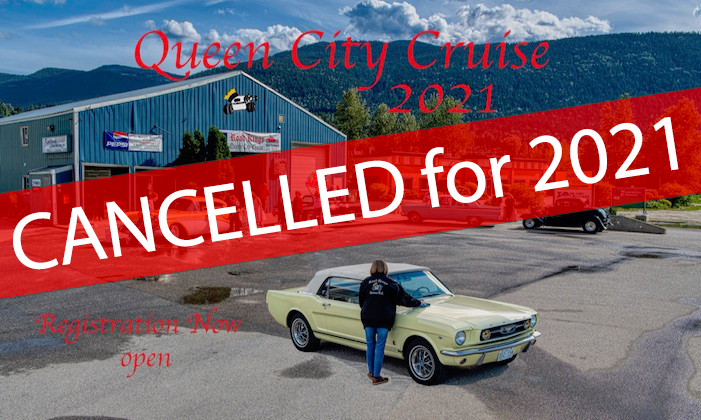 ---
2020 Schedule of Events – cancelled
---
2019 Schedule of Events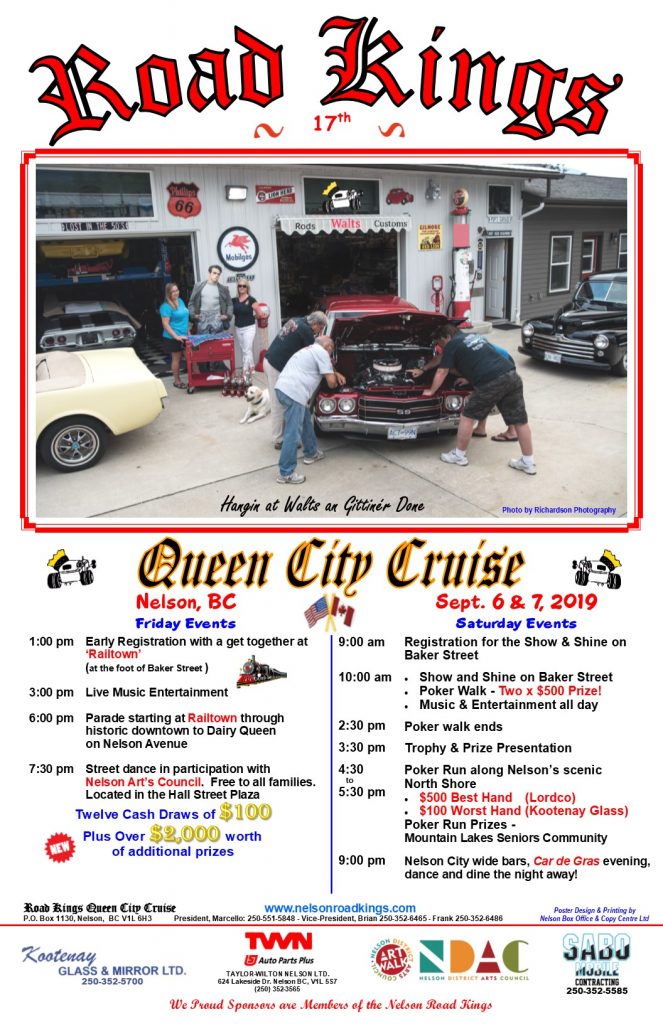 LUST & Burlesque: A Weekend Affair
Two nights of jaw-dropping, award-winning, lascivious entertainment!
Featuring travelling performers from Austin, Seattle, Portland, Edmonton & Calgary as well as local luminaries from the Kootenays.
Come prepared for a weekend full of dance, theatre & burlesque art that is not to be missed!
September 6/7 at Capitol Theatre in Nelson, BC
Tickets $25-$32
Early bird prices and two-night reduced rates available!
Facebook Event Page:
https://www.facebook.com/events/426460171467488/
Deja Louve Website:
www.dejalouveburlesque.com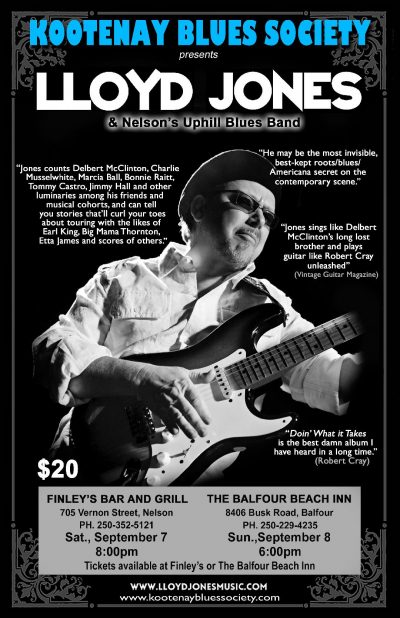 The Kootenay Blues Society presents Lloyd Jones & the Nelson Uphill Blues band at Finley's Bar & Grill in Nelson on Sept 7th at 8PM and the Balfour Beach Inn Sept 8 at 6pm Contact the venues for ticket info.
**********
**********
2018 Schedule of Events
Friday September 6th, 2018
1:00 pm Early Registration with a get together at the Nelson Chamber of Commerce (Historic CPR Station) at the foot of Baker Street starts Friday at 1 O'clock.
3:00 pm Dallas performing Live music at the Chamber.
6:00 pm Parade through town ending along Nelson Ave to Dairy Queen.
7:00pm Street dance in participation with Nelson Art's Council. Free to all families. Located in the Hall Street Plaza. Featuring Clinton Swanson and his R & B Revue band.
Saturday September 8th, 2018
9:00 am Registration for the Show and Shine (Baker Street) Link to Map
10:00 am Show and Shine on Baker Street
10:00 am Poker Walk starts – 2 x $500 Prize
10:00 am Live Music- With Dallas, Rob Funk and Friends, and Brian Kalbfleisch & Jesse Lee performing throughout the day on the corner of Josephine and Baker
2:30 pm Poker Walk ends
3:30pm Trophy and Prize Presentation – Coldwell Banker on corner Josephine and Baker St – Get Directions
4:30pm (approx) Lordco Poker Run starts – $500 Prize. $100 for worst hand sponsored by Kootenay Glass and Mirror
5:30pm (approx) Poker Run Prize Presentation at Mountain Lakes Seniors Community
8:00pm Nelson Bar establishments will feature live music to dance the night away!
The Kootenay Blues Society: Country Pete McGill and Alabama Mike with the Riverside Blues Band at Finley's Bar & Grill in Nelson on Sept 8th at 8PM. Contact the venues for ticket info. 250-352-5121