Queen City Cruise 2022 - Nelson Road Kings update
Attention Car Enthusiast,
The Nelson Road Kings is pleased to announce the dates of Sept 9th & 10th for the 2022 Queen City Cruise.
And new this year, the Nelson Road Kings are proud to be supporting the Kootenay Lake Hospital Foundation with our Engine Raffle.  All proceeds go towards the purchase of an ECG Machine
for Kootenay Lake District Hospital.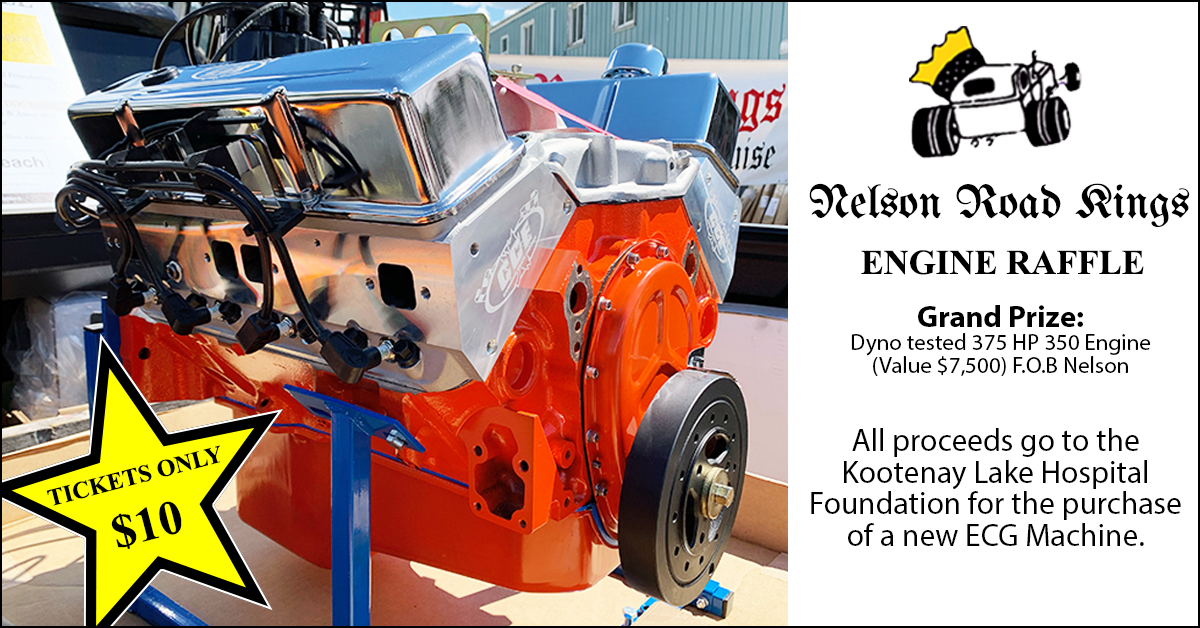 Engine raffle tickets are only $10.
To purchase your tickets you can contact:
Tony (250)777-2921
Marcello (250)551-5848
Brian (250)352-6465
Lora (250) 551-9422
or get them at Kootenay Glass & Mirror on Lakeside Drive in Nelson.
If you have any questions, please contact us by email at info@nelsonroadkings.com.
Sincerely,
Marcello
Nelson Road Kings President
Brian
Nelson Road Kings Vice-President