Registration

for you to print out and mail to:

P.O. Box 1130, Nelson BC V1L 6H3

NEW!

Vendor Application

Vendor application form for you to print out and mail to:

P.O. Box 1130, Nelson BC V1L 6H3
Schedule of Events for 2017 Coming Soon
(Tentative schedule subject to change)
Friday September 8th, 2017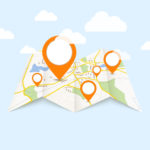 1:00 pm Early Registration with a get together at the Nelson Chamber of Commerce (Historic CPR Station) at the foot of Baker Street starts Friday at 1 O'clock.
3:00 pm Bedside Manners and special guest Elvis performing live at the Chamber.
6:00 pm Parade through town ending along Nelson Ave to Dairy Queen.
7:00-9:30 pm Street dance in participation with Nelson Art's Council.  Free to all families.  Located in the Hall Street Plaza. Featuring Sydney Black and her Boyfriends.
Saturday September 9th, 2017
9:00 am Registration for the Show and Shine (Baker Street) Link to Map
10:00 am Show and Shine on Baker Street
10:00 am Poker Walk starts – 2 x $500 Prize
10:00 am Live Music- Bedside Manners and Elvis performances throughout the day
2:30 pm Poker Walk ends
3:30pm Trophy and Prize Presentation – Coldwell Banker on corner  Josephine and Baker St – Get Directions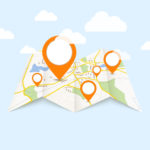 4:30pm (approx) Lordco Poker Run starts – $500 Prize
5:30pm (approx) Poker Run Prize Presentation at Mountain Lakes Seniors Community
8:00pm Nelson Bar establishments will feature live music to dance the night away!
Hume Hotel Spirit Bar-Incredibly entertaining Nearly Neil.  Showtime 9:00 pm.  Please call or stop by the Hume Hotel for tickets.  (250)352-5331